Reopening Schools with Safe and First-rate Education
CAASPP test performance trends for PUSD broken down by grade, gender, race, and subject area (Apr 2022)
Alternatives to armed Police response at High Schools... new (Cahoots) funding from Congress (April 2021) to create 988 emergency line
Board wavers before applying for a waiver (Sept 2020)
Epidemiologists should lead the way (Aug 2020)

Safety Summit Primer (Aug 2020)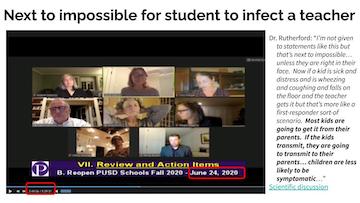 College Matriculation Trends (2007-18)
2021 College entrances have improved compared to 2007-18 trends. Piedmont Unified should track these trends on an ongoing basis.
Transparency, Accountability, and Best Practices
Contract Makes Superintendent Chief Executive Officer (CEO), not Chief Operating Officer (COO)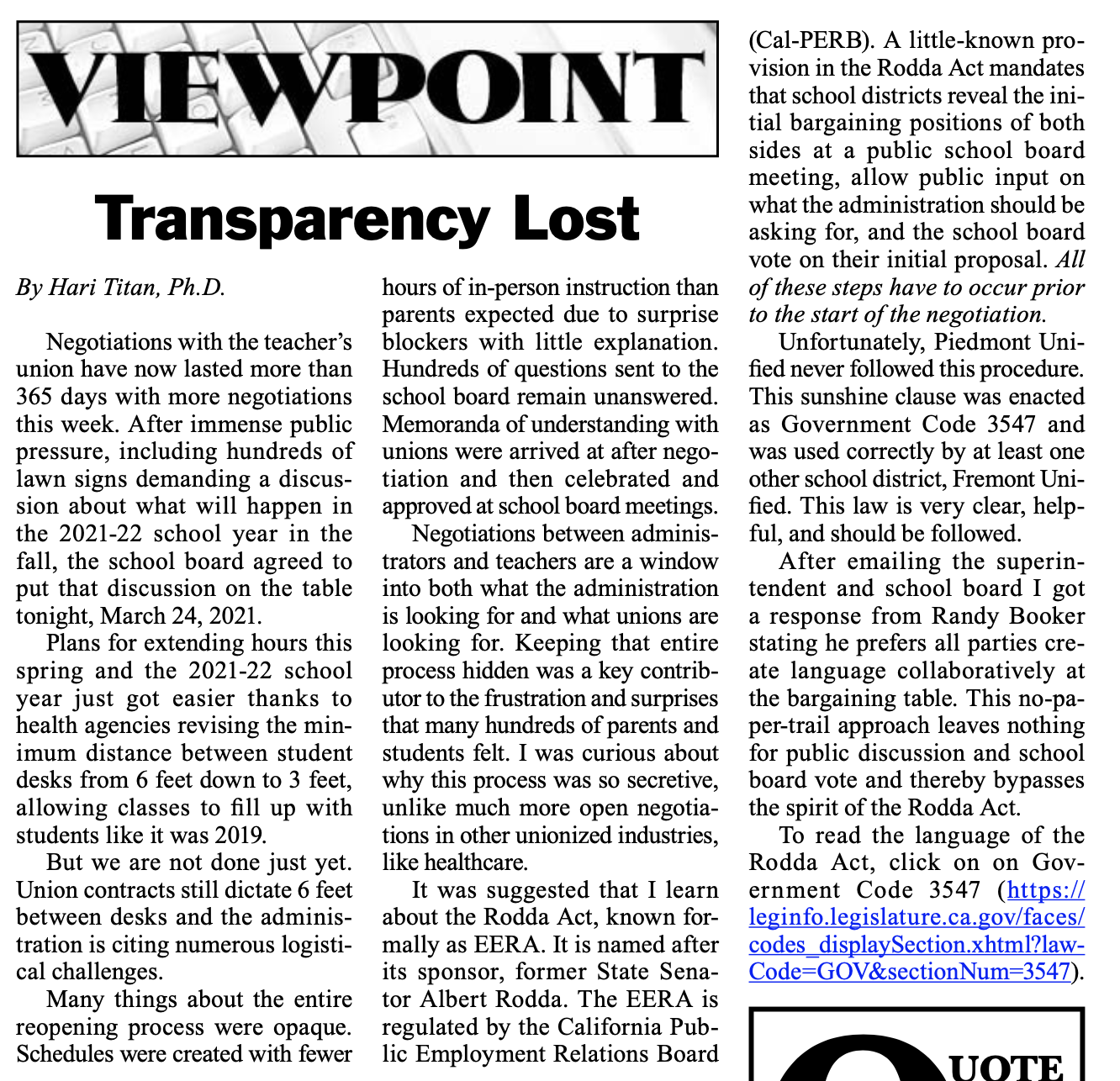 School Board Candidate Nomination Form and Job Description (2020)
Leveraging a Digital Town Hall for greater public engagement in decision-making (2013-2016)
School Bond Financing Options Explained to Piedmont Taxpayers (2014)
Fiscal Responsibility and Cost Effectiveness
Vote YES on Parcel Tax Measures G and H: Teacher pay raise and progressive taxation (2019)
Benefits and Feasibility of New Construction for Alan Harvey (2014)
Call to refinance 2013 Capital Appreciation Bond (2014)
Eliminate energy bills for school district (2013)
Search engines are prevented from harvesting and indexing the contents of PDF files on this site.